New For Subscribers
Issue 195 Features:
Editor's Couch
•
Birdman
Wins American Society Of Cinematographers Theatrical Award And Academy Award® For Cinematography
Equipment Review
• Denon AVR-X7200W Audio-Video Receiver With Dolby Atmos And Auro-3D
Your Home Theatre
• Hollywood Post Alliance Tech Retreat 2015
Also
• 2015 CES: New Dimensions In Audio And Video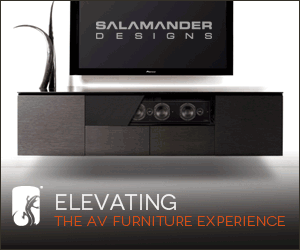 See What's In
The New Issue Of WSR
or check out all of our
back issues

Subscribe to our RSS feed
Reason #111 Why Readers Love Widescreen Review:
Widescreen Review provides reviews of the latest DVD releases and new video technologies. The widescreen reviews are concise, accurate, and dependable. Frequently, the magazine explains in detail about recent technology and why and how our latest gizmos work. I loved the articles on various display technologies - how they are different, how they work, and how they will replace CRTs in the near future. Widescreen Review has updated my video knowledge more than any other video rag.
Gil Patmore