New For Subscribers
Issue 195 Features:
Editor's Couch
•
Birdman
Wins American Society Of Cinematographers Theatrical Award And Academy Award® For Cinematography
Equipment Review
• Denon AVR-X7200W Audio-Video Receiver With Dolby Atmos And Auro-3D
Your Home Theatre
• Hollywood Post Alliance Tech Retreat 2015
Also
• 2015 CES: New Dimensions In Audio And Video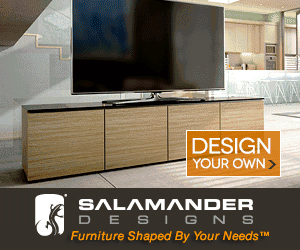 See What's In
The New Issue Of WSR
or check out all of our
back issues

Subscribe to our RSS feed
Reason #74 Why Readers Love Widescreen Review:
I'm a fairly avid home theatre enthusiast and like to keep up on all of the most recent development and progress relating to A/V equipment and digital media. Of all of the publications related to this topic, WSR is the most complete, most thorough, and has become the champion of enthusiasts, such as myself, in fighting for the best possible presentation of audio and video in consumer electronics and broadcast media. In addition to the very informative columns, I am very appreciative of WSR's equipment reviews and its commitment to providing a relatively honest opinion of each product. It's refreshing to see a review that does not conclude with: If you like red LED displays, don't mind just slightly bright and forward sounding gear, and absolutely have to have to have your equipment in a gold-tone color, you should go to your nearest XYZ dealer and give an audition. Itís reviews like this that leave me mystified as to why people even bother reading these other publications. I hope that WSR continues its excellent work.
Elbert Lee